Seeing to last-minute details and trying to get sponsors on board, event managers leave no stones unturned to make the event a hit!
However, one significant part that most of them usually miss is the people who will be attending the event.
Why are event attendees so important for event marketing?
Let's dig further!
From Event Socializing To Socializing The Event!
Along with knowledge of the target audience, eventers (event marketers) should also know how to reach them effectively.
What's the point of going through all the trouble when there will be no buzz in the market for your mega-show!
By "market" here, we mean social media channels, such as Instagram, Facebook, Twitter which has become an inseparable part of people's lives over the past decade.
Today, social media is not just a platform where users share their pictures and thoughts; it is how they like to stay connected to the world. No wonder why businesses are molding their marketing plans around social media! Event planning too is a business!
So, merely ticking off all the boxes in the event checklist, organizers should also focus on a social media plan that is directed towards the target audience through the right tools.
The Best of Both Worlds- Social Wall
Let's understand what a social wall is before coming on to how it can draw attention to your event, both offline and online!
A social media wall or social wall is a collection of posts from different social media channels such as Instagram, Twitter, Facebook, etc. displayed on a virtual screen such as digital signage.
A social wall could either be alive or an aggregated feed and the displayed content is generally gathered from hashtag campaigns designed around the event. The social feed display gets refreshed automatically and eventers have the control to filter the posts they do not want to be shown at the show.
Event attendees are the best marketers event organizers could ask for! But, keeping them engaged and inspire them to partake in event activities is a challenge in itself.
Displaying a social wall encouraging the attendees to share their exciting experiences at the event on their social media. When they post pics on their social media using dedicated Event-Hashtags, social wall aggregates their posts and they could see themselves on big screens. This further facilitates more people at the event to post. Events with higher social media buzz have better shots at ruling the trending lists.
That's how it boosts an event promotion offline.
When the attendees' social media followers see their posts from the event, they could see what they are missing out. This could bring benefits especially if an event is an annual affair. So, the people who skipped going to the event this year will surely be the first to book their spot!
Online Promotion- CHECKED: Depending on the event scale, more than one social wall could be put up at the venue. Spark discussions through one and host contests on another one. It's all about creativity, strategy and proper execution!
"Social Media Wall": More than What Meets the Eyes: A professional UGC and social media aggregation tool is a must to effectively pull, optimize and display social media posts on the wall. Such tools also help with event campaign analytics thereby highlighting the hits and misses with the audience.
Besides just screening social media posts, there are a number of ways in which event planners could use social media displays at the events.
Here's how you can make an event engaging and stimulating experience for the crowd through a social wall-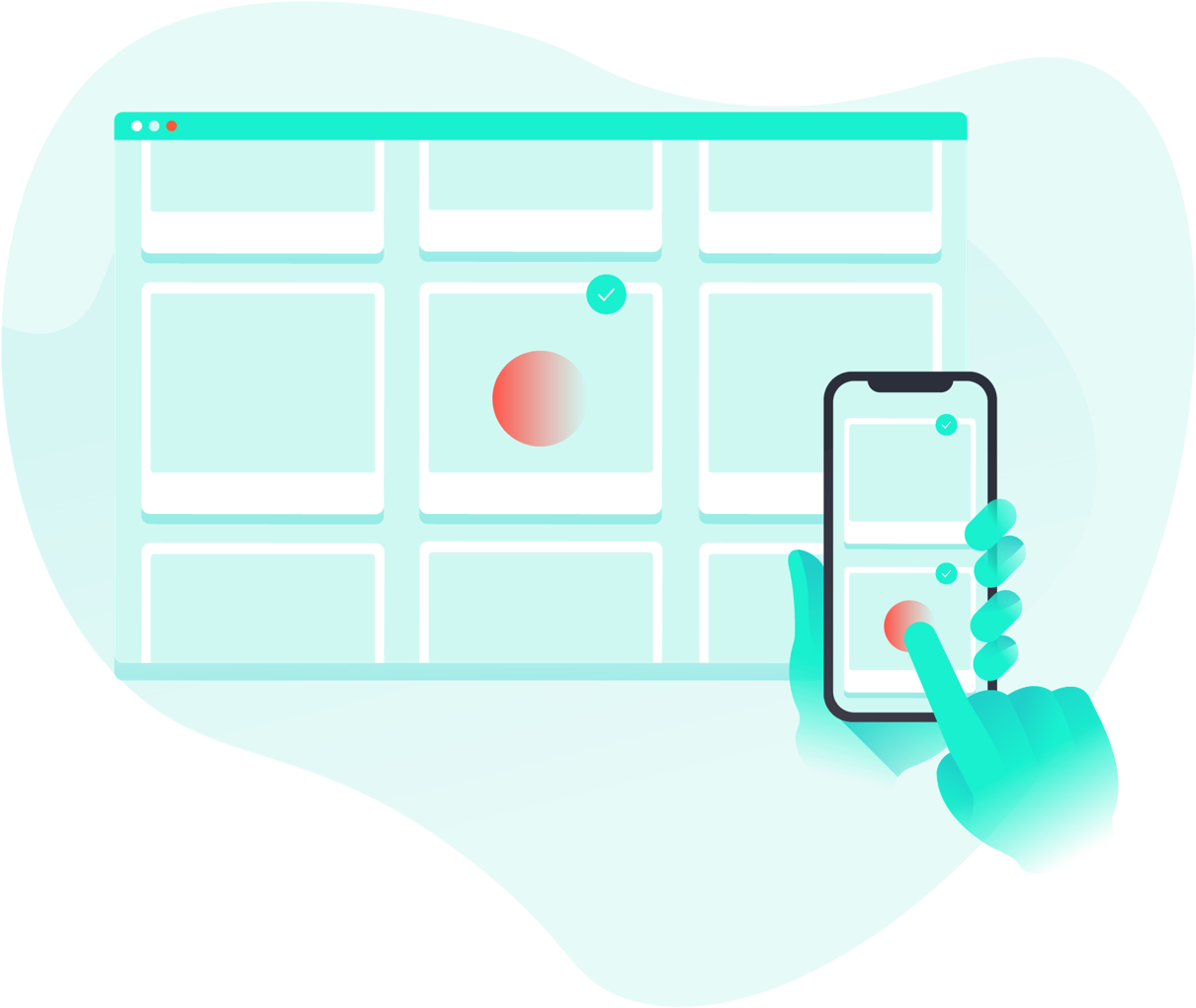 "Leave them quizzing": Not in a bad way though! Audience participation can be encouraged by giving the attendees a chance to participate and win in a contest. All this could be done via social media display at the event. Run a photo contest, ask questions, and showcase winners' names on the larger-than-life screens.
Who Says?: Generally, at grand-scale events, many speakers visit and have interacting sessions with the audience. Post these sessions, their quotes and blurbs from the event could be displayed on social media signages. These sorts of never-seen-before moments leave an impressive impact on attendees' minds and they are more likely to promote the event.
"Show Off Event Sponsors": Sponsors are the core of the event. Big sponsors are the advertisement for the event. However, getting big shots to finance the event could be a tough task. But, not with an excellent tool such as a social wall, at your service.
Event tie-ups could be facilitated by giving event sponsors huge visibility among the audience. This is possible through display walls where you could showcase event- sponsors' names. A win-win for both event organizers and sponsors.
Perks Of Using A Social Wall At Events!
Let's have a look at how social walls could be your best event branding tool-
"Stir Up the Crowd": You can make events buzzing with excitement by creating engaging social media campaigns with eye-catching hashtags and display audience' posts on the social wall in real-time. This keeps the attendees hooked and they actively interact on social media about the event through pictures and videos.
"Create Social Buzz": When users on social media, witness a constant flow of pictures and tweets from your audience social media handles, a fear-of-missing-out slowly creeps in their minds. This creates a sense of curiosity and interest for your event which is most likely to increase the event footfall in successive editions.
"Boosts Sponsors Revenue and Increase ROI": As a social media wall helps an event to maximize its reach, it could also be seen as a factor that drives sponsorship revenue. As discussed earlier, a social wall can be used to give visibility and promotion to event sponsors as well. Hence, with time an event identity could be created with major business players wanting to be associated with. A two-way event marketing strategy that would also boost ROI.
"Know Your Audience": To deliver the best event experiences, organizers should know their attendees really well. By bringing an interactive medium such as Social Wall to a show, user-data can not only be collected but also be used to get better insights on what clicks with the people. Result? You could introduce new activities and contests in the event and make it a huge success.
"CONCLUSION": They say fortune favors the bold. The saying holds more truth when it comes to the event management industry. Event planners are constantly on a look-out for different concepts and strategies that would make them stand out from their peers. Well, a social wall is a sure-fire way to achieve that as it truly enhances the event-goers' experience, giving them something to remember for a long time! It's also the most feasible way to promote the event on online and offline spheres and bring your sponsors under the limelight.
Need more convincing why your event needs a social wall?